Saskatchewan's Ecoregions
Click an ecoregion on the map or the legend to learn more about it.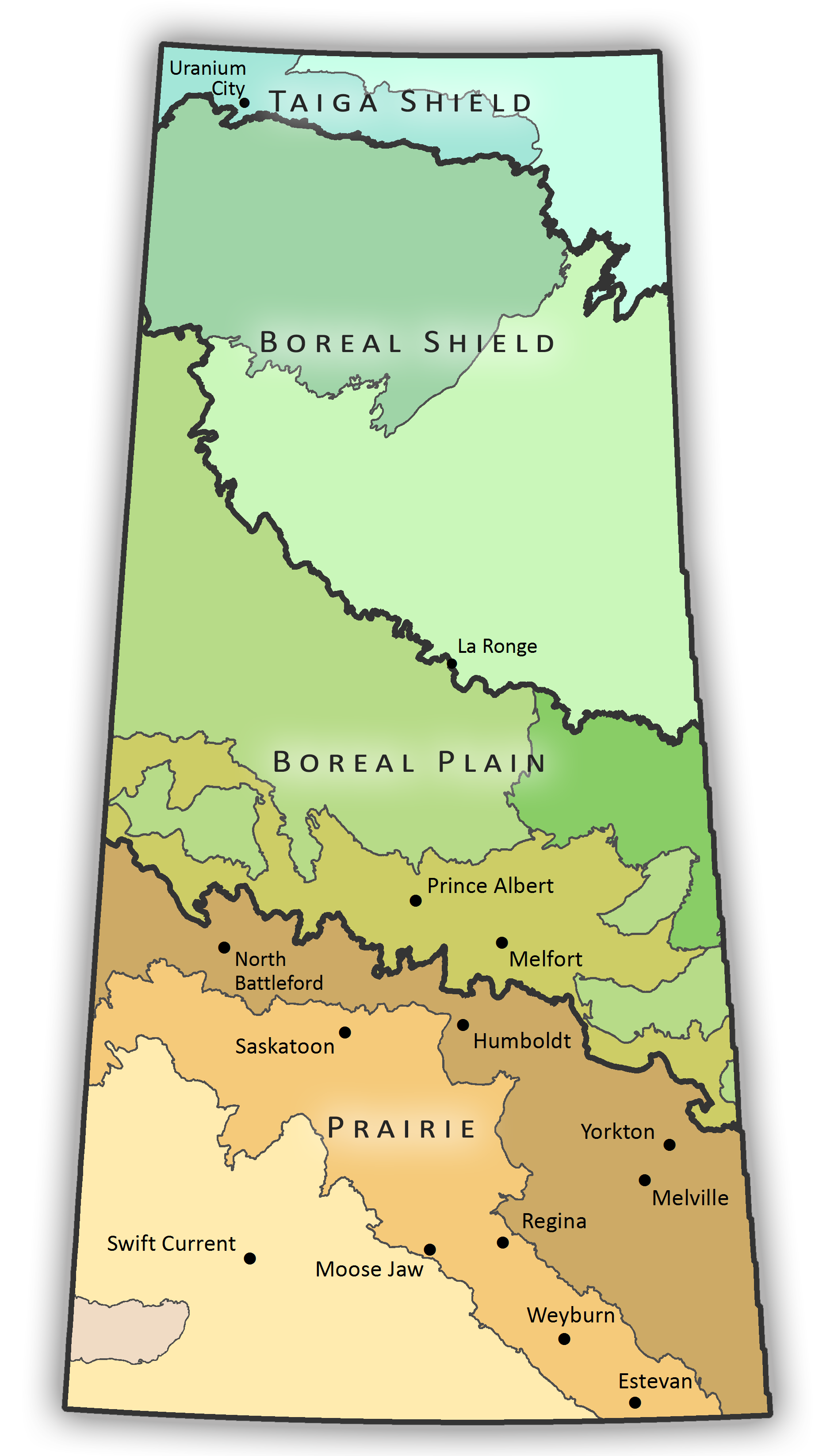 Further Mapping Resources:
HABISask: Online Mapping Application that can be used to view ecoregions on an interactive map. Ecoregions can be found in the map layers under the "Ecological Classification" group.
Government of Saskatchewan ArcGIS REST Service: access the ecoregions map layer in ArcGIS.
GIS map layers can be downloaded from the Government of Canada Open Data site: