NatureServe Explorer ®
NatureServe is the creator of NatureServe Explorer, an online guide with information on over 100,000 species and ecosystems.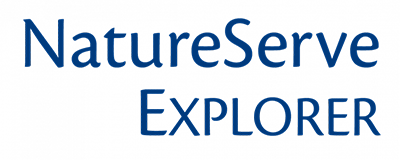 NatureServe Explorer synthesizes information from NatureServe Network programs, including the Saskatchewan Conservation Data Centre. It includes information on conservation statuses, ecology and life history, distribution and more.
New to NatureServe Explorer 2.0 are interactive distribution maps. Note that for species distributions within Saskatchewan, more up-to-date and precise occurrence locations can be accessed through HABISask.
You can access NatureServe Explorer from https://explorer.natureserve.org/.
Here's an example of Dakota Skipper as displayed in NatureServe Explorer (September, 2020):